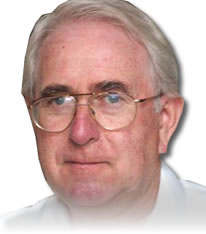 James English, born in Naul Co. Dublin 1946, lives in Loughshinny Co. Dublin where he has his Studio/ Gallery.
After a period in horse racing, he studied painting as a part time student in N.C.A.D. Studying under David Hone RHA and Charles Cullen.
He first exhibited his work in 1974 in the Tattan Gallery in Malahide Co Dublin. This was followed up with three more exhibitions in the Tattan before staging a one person Exhibition in Gallery 22 Dublin He then went on to have successful exhibitions in Kilcock Art Gallery, Kildare, the Gormley's Fine Art Dublin and Belfast, the Lavit Gallery in Cork and also in the Europa in Brussels.
In 2003 he was elected an Associate Member of the Royal Hibernian Academy and subsequently in 2005 was elected a full member.
James served as a member of Board of Governors and Guardians of the National Gallery of Ireland from May 2017 to May 2020 and was Chair of the Acquisitions and Exhibitions committee for the same institution from January 2019 to May 2020.
EXHIBITIONS
The Tattan gallery 1976, 77, 78, 79.
Gallery 22 Dublin 1980/81
The Kilcock Art gallery 1984, 1987, 1991
The James Gallery Dalkey, Dublin 1988, 1990, 1993, 1997, 2000
Europa in Brussels 1996.
The Lavit Gallery, Cork, 2001, 2003
Three person Exhibition with Paul Kelly and Mark O`Neill. Killarney Art Gallery 2004
Two person Exhibition with Carmel Mooney, United Arts Club, Oct. 2007
Lavit Gallery, Cork. Two person exhibition. Margaret Egan & James English RHA 2009.
RHA Ashford Gallery, 2011.
Greenacres Art Gallery,Wexford 2012.
Easter Snow Gallery, SEAC Naul Co Dublin 2014.
His work can be seen at the RHA Annual Exhibition and the RHA Christmas show. He also exhibits regularly with the Gormley's Fine Art Dublin and Belfast, Kilcock Art Gallery, Co. Kildare, and The Lavit Gallery, Cork. In the UK he exhibits with the Wykeham Gallery. His work can also be viewed in his studio by appointment.
SELECTED GROUP EXHIBITIONS
R.H.A. 1979 to date.
R.H.A. Banquet shows 1991, 1992, 1993, 1996, 2003. And to date
Oireachtas Art Exhibition. 1979, 1980, 1982, 1985, 1987, 1991, 2000.
Claremorris Open 1983.
Dunlavin Arts Festival 1994, 1995, 1996 1999,2003,2008.
Boyle Arts Festival 1993, 1999, 2003 2008.
Kelly's Hotel, Rosslare Co. Wexford Opera Festival Exhibition 1980 to 2004
C.A.S.E Lavit Gallery. Cork 1993 to date.
Twelve Southern Artist, Eakin Gallery Belfast, 1994.
The Irish Coast, Dillion gallery London, 1994.
Arthur Gibney PRHA selected exhibition. Lavit Gallery Cork 1998.
Arthur Maderson selected exhibition Lavit Gallery Cork 2000
Thomas Ryan PPRHA selected. Lavit Gallery Cork, 1999.
Irish art. University of Savannah, Georgia, USA, 1987
Irish painters and sculptors Pittsburgh, PA. USA 1985.
Pan Celtic Festival, Lorrent Brittany France
Balbriggan Arts Festival 1999, 2003 2004.
Colorie Paesaggi Irlanesi, Museo del Vittoriano, Rome 2000
Three Artists. Kelly- English- O'Neill. Killarney Art Gallery 2004
The Wykeham Gallery, Stockbridge Hans, UK 2003. 2004,2005.2006,2007,2008
RHA Gala Banquet Exhibition. 1992,1997, 1997, 2004,05, 06 07 to date.
Hunt the Postcard Exhibition, Hunt Museum, Limerick 2005
RHA Drawing Exhibition, Ashford Gallery RHA, Dublin 2005, 2007
Collectable Art, Solomon Gallery Dublin 2006, 2007
The Lavit - 50 Years On. Lavit Gallery Cork
RHA in the South, Lavit Gallery Cork
BAF Exhibition 2013
BAF 2013, 2014
James English RHA
AWARDS
Aer Lingus / Arts Council travel award. 1996
The James Kenneth Kennedy memorial award. RHA exhibition 2001
The ESB Keating /McLaughlin medal & award. RHA exhibition 2003
RHA Friends Award at the RHA Annual Exhibition 2012
Winner of the Graphic Studio Dublin/Fingal Co Co Arts Office Residency Award for 2020
Short listed for the RCSI Award in the RHA Annual Exhibition of 2021
Elected ARHA Dec 2003
Elected RHA May 2005
Served two terms as Treasurer of the Royal Hibernian Academy 2005 to 2010 and 2013 to 2017
RHA programme Board 2006 to 2008 and 2015 to 2017
RHA School Board 2005 to 2010 and 2013 to 2017
WORKS IN COLLECTIONS
Dun Laoghaire /Rathdown Co. Council
AIB Plc; Arthur Anderson Co.
National Irish Bank.
Ark life.
Irish Management Institute.
Hibernian Group.
Jefferson Smurfit Group.
Tara mines.
Swithwicks Brewery.
Peter Owens Ltd.
Kelly's Strand Hotel.
I.M.P.A Irish Bloodstock Finance.
Gerrard Scallen O'Brien.
Golden Ridge Products.
Goffs Bloodstock Sales.
Dublin Zoo.
Cork Harbour Commissioners.
Concept Art Gallery, Pittsburgh, USA.
Canadian Embassy.
OPW.
National Library.
Leinster House.
The Four Courts.
Haverty Trust.
The Burns Collection, USA.
The Royal Hibernian Academy Collection.
National Self –Portrait Collection. University of Limerick.
Fingal Co. Council.
Selected Publications
2008 Price Guide to Irish Art. James Adams Salerooms
2007 Living with Art. Gormleys Fine Art
2007 Irish Times, RHA Exhibition tops €1 Million, John Armstrong,
1999/2006 A Buyers Guide To Irish Art, Roberta Reeners.
1999 Price Guide to Irish Art, James Adam Salesrooms.
1999 Boyle arts festival Catalogue, Fergus Ahern.
1996 RHA Banquet Exhibition catalogue.
1995 Sunday Express, Demand For Irish Painting, John Ryan.